ERIAFF -conference program will be full of interesting speakers from the European Commission, food and nutrition safety relevant R&D -organizations, innovative companies and European regions. Please see the program below.
Program Overview
MONDAY, 11 JUNE 2018
19:00     Welcome Reception at the Main Library Apila, Jaaksi -meeting room (Alvar Aallon katu 14, Seinäjoki) (host: City of Seinäjoki)
19:00     High Level Dinner at Törnävä Manor House (invitation only)
TUESDAY, 12 JUNE 2018
08:00    Registration opens
09:00    ERIAFF – influencing European Network (Yellow Auditorium F128)
Welcoming Speeches

Antti Saartenoja, Deputy Regional Mayor, Regional Council of South Ostrobothnia
Marco Remaschi, Minister for Agriculture, Tuscany Region
Anneli Jäätteenmäki, MEP, European Parliament

Contributions and Activities of ERIAFF -regions
Debate and Orientation of Networking Activities
11:00     Lunch
12:00     High Level Opening, together with Food Business Summit (Yellow Auditorium F128)
Tapio Varmola, President, University of Applied Sciences
Pentti Hyttinen, Director General, the Finnish State Forest Enterprise
Pekka Pesonen, Secretary General, Copa and Cogeca
Merja Leino, Senior Vice President, Atria Ltd
Juha Hööpakka, Sales Manager, JPT-Industria Ltd
14:00     Coffee
14:30     Parallel Sessions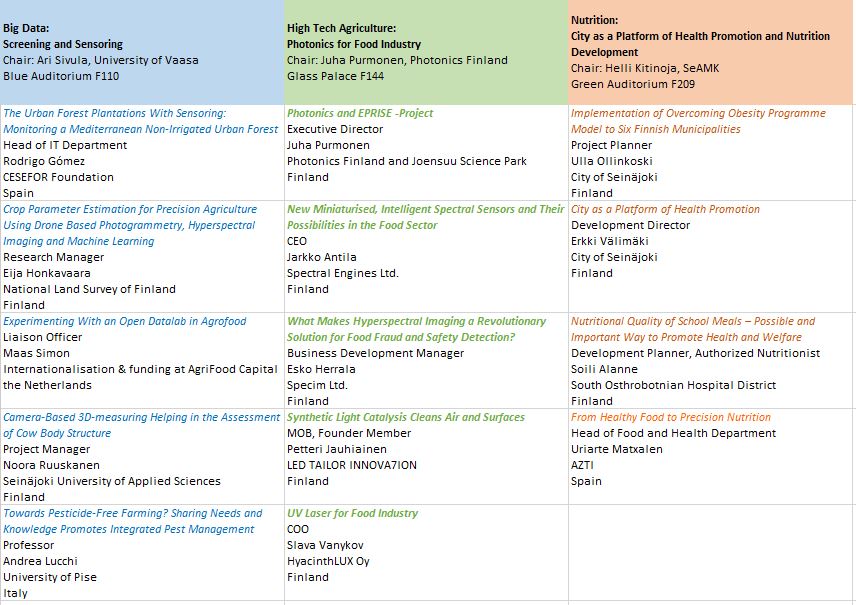 16:30     Mocktails
19:00     Multisensory Dinner (with your own cost) at Rytmikorjaamo (Vaasantie 11)
WEDNESDAY, 13 JUNE 2018
10:00   Smart Specialisation Platform for Agri-Food: Exploring Opportunities for Interregional Collaboration and Joint Investment in Strategic Growth Areas. Organized by the S3 Agri-food Platform / DG JRC, EC (Glass Palace F144)
11:30     Lunch
12:30    Parallel Sessions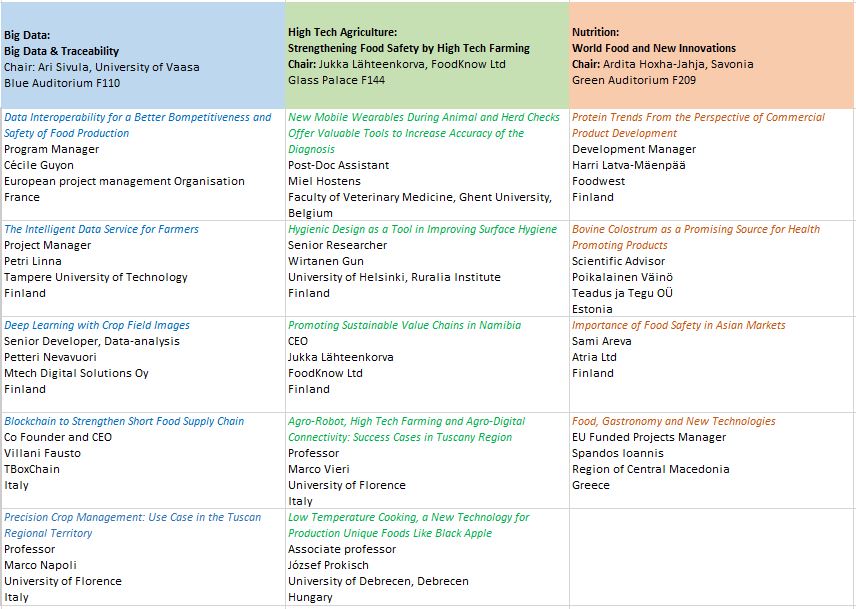 14:30     Coffee
15:00     Innovation tours
17:00     Back at the city center
Costs
The participants takes care of their own accommodation and transportation bookings and costs, as well as other possible costs. The conference programme is free of charge for the participants including  welcome reception (11.6.) lunches and coffees (12.-13.6.), and the match-making (12.-13.6.). Experimental dinner (12.6.) is with your own costs (130€), and will be paid when registered.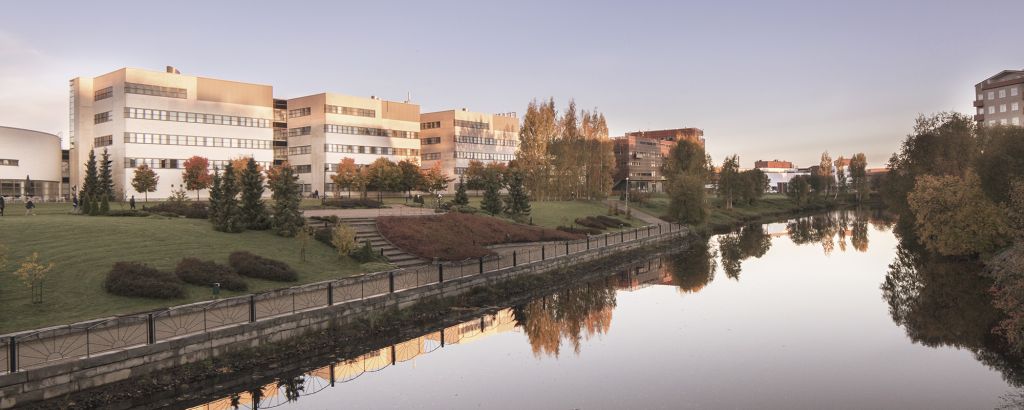 Venue
Frami F
Kampusranta 11
60320 Seinäjoki
Finland