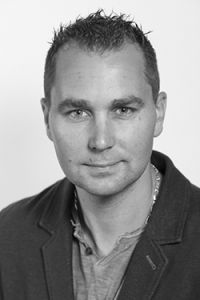 Guillaume Briend
LinkedIn
Dr. Guillaume Briend, PhD in Applied Physics / Microelectonics at Polytechnic National Institute of Grenoble (INPG), France. He has worked for 10 years in semiconductors through CEA LETI Minatec in Grenoble, STMicroelectronics in Crolles and IBM in the United States. He has several articles and patents in this field.
Then, he came back to Brittany region in 2014, where he is in charge of the regional program AGRETIC: digital for agriculture and agribusiness.
"To be effective in this cross sector, we must know the two worlds because they do not speak the same language". This is Guillaume credo and this is why he successfully run AGRETIC program :  he knows both digital word from his career, and agriculture and agribusiness because part of his family work in this field. That's why he likes to accelerate innovation in this cross sector.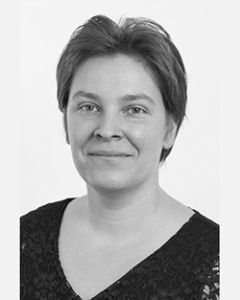 Cécile Guyon
Bretagne Développement Innovation
LinkedIn
Cécile Guyon, Master in Nutrition and Health at Pharmacy University of Rennes / Master in International marketing at the National Institute for perfume, cosmetics, and flavouring.
She has worked 4 years in nutrition and health sector on product marketing, and in marketing studies in a specialised institute of marketing studies  named Cohesium études. She has managed product development, client satisfaction and visibility surveys. Back in Brittany, since 2011, she works in Bretagne Développement Innovation, the regional development and innovation agency of the region Bretagne. She has been working on regional development with several missions : economic studies on the regional positioning (regional innovation scoreboard), writing the regional innovation strategy, including the Smart Specialisation Strategy, and agri-food innovation structuring at regional level. Today she develops projects between regional and European stakeholders for a better collaboration at European level.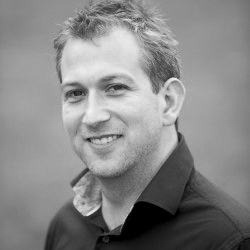 Miel Hostens
Post-doc assistant
the Ambulatory Clinic of the Department of Reproduction, Obstetrics and Herd Health
LinkedIn
Miel Hostens finished his PhD in Veterinary Medicine titled ""Health and fertility challenges in high yielding dairy cows during the transition period" at Ghent University in 2013. He currently holds a Post-doc assistant position on herd health management focusing on the optimization of productive and reproductive performances in small and large herds with an emphasis on nutrition at the Ambulatory Clinic of the Department of Reproduction, Obstetrics and Herd Health. He is currently finishing a Master in Computational Statistics at Ghent University. His research groups serves as workpackage leader for 3 work packages with a focus on data management in EU FP7 project GplusE. He is involved in the education of master students in Veterinary Medicine, statistical training of Ph.D. students in data management in the area of dairy cows and actively participates as post academic and extension services in the area of herd health management in dairy cows.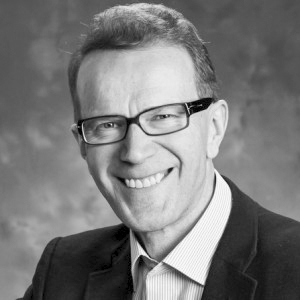 Pentti Hyttinen
Director General of the Finnish State Forest Enterprise
LinkedIn
Pentti Hyttinen is the Director General of Metsähallitus – the Finnish State Forest Enterprise. Formerly he worked as the Region Mayor in North Karelia, Finland. He has also worked for several years at the European Commission in Brussels as an Expert in Forest Sector. In the 1990s he served as the director of a regional Forestry Centre and held senior expert positions at the European Forest Institute and at the University of Joensuu, Finland. He serves as the Vice-Chairman of the Board of the Koli Forum Association. Pentti Hyttinen holds a PhD in forest management and economics from the University of Joensuu, Finland, and a Master's degree in natural resources management from the Texas A&M University, USA.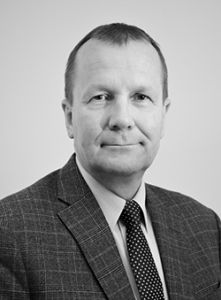 Pekka Pesonen
Secretary General of Copa and Cogeca
LinkedIn
Mr Pekka Pesonen is the Secretary General of Copa, representing European farmers, and Cogeca, representing European agri-cooperatives, which together count more than 70 national farming organisations from across Europe. Previously, he worked as State Secretary for the Finnish Ministry for Agriculture and Forestry. In addition, Mr Pesonen has extensive professional experience in lobbying at EU level on behalf of Finnish farmers, forest owners (MTK and SLC) and agri-forestry cooperatives (Pellervo). In the 1990s, he worked in the sales and marketing department of Valio, a Finnish dairy company. Mr Pesonen has also been a member of several high level advisory groups concerning EU policy preparation. He is a qualified agronomist and is married with three teenage children.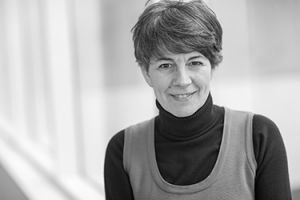 Matxalen Uriarte
Head of Food and Health Department, AZTI
LinkedIn
Biologist and Ph.D. in Medical Science by the Catholic University of Louvain-KUL, Belgium. She continued her research activity at the University of Oviedo, at the Cytological Institute of Valencia and at the Institute of Biomedicine of Valencia (CSIC – Superior Council of Scientific Reseach). Her work focused first on the biochemistry of membrane proteins, enzymology and molecular biology. At the end of 2004 she joined AZTI, turning her work towards food research, contributing with her biochemical knowledge and participating in national and European projects. As of 2006, she was awarded the responsibility of different departments in the organization, contributing not only to the strategy and organization of scientific lines but also to the transfer of assets to the market. In the last two years she has promoted a new strategic line at AZTI about personalized food and is currently responsible for the development of the new department of Food and Health. She also directs the mixed group of Health and Food at a regional level in the Basque Country, for the generation of joint projects between the two sectors and for the implementation of the Healthy Food Initiatives of the Basque Government.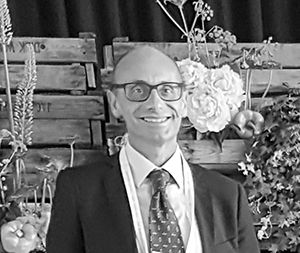 Fausto Villani
LinkedIn
In 1998, thanks to his passion for technology and innovation, he decided to leave a work in bank to became an entrepreneur.
He is CEO and founder of TAB Consulting srl, a pioneer society in Web Application created in 2011.
From 2011, he founded and became Board Chairmain of Exo, a Research Organization recognised by Italian Minister of Research.
He was part, both as a coordinator and as a participant, of several projects such as: RE.T.I., Territorial network for Integration; PRUA-E, Content recommendation in tourist application; lesforecast, forecasting calculation models allowing to report in advance alarm situations in environmental monitoring; Supply chain integrated projects "nord wine", "sud wine" and "cereal quality; Information system of veterinary services, hygiene and food safety; SISB, Social Informative System of Basilicata; Sviluppo Italia, Strategy and counselling for small and medium enterprises for new technology and new economy; B-Coming, a democratic Destination Management System.
From 2017, he is developing projects in food traceability, cultural heritage and local and tourism strengthen, using ChatBot and BlockChain technologies. He undersigned the "Well done work Manifest": what is nearly good, it's not good!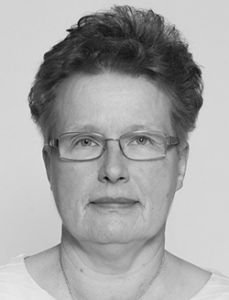 Gun Wirtanen
DScTech, Senior Researcher
University of Helsinki, Ruralia Institute
LinkedIn
Dr. Gun Wirtanen has more than 25 years' experience in process hygiene. From 2001 she is external lecturer (= docent) in process hygiene at the University of Helsinki and employed as senior researcher in food safety at the Ruralia Institute, which is a multidisciplinary expert institute at the University of Helsinki. Gun has been working at VTT 1988-2013 as Senior Research Scientist and at Technical University of Denmark (DTU), National Food Institute 2014-16 as Associate Professor in Hygienic Design and Cleaning in Food Processing. Projects Gun has been involved in have dealt with biofilms, cleaning and disinfection in lab and test rig scale, hygiene surveys in various food and packaging material factories. Gun has coordinated Finnish, Nordic and EU projects in process hygiene e.g. three Nordic dairy hygiene projects from 1994 to 2004 as well as a EU Specific Support Action -project aiming at improved process hygiene in the new EU countries. Gun has been board member of the European Hygienic Engineering & Design Group (EHEDG) Executive Committee 1999 – 2013. She has been involved in several programme committees for R3Nordic symposia and in the EHEDG World Congress on Hygienic Engineering and Design 2016 held in Denmark.